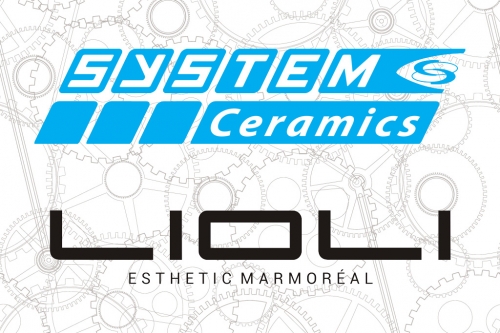 Lioli Ceramica pvt. Ltd has confirmed the project for the design and installation of the System LAMGEA 44000t moldless press in the Morbi, India factory. The hi-tech system layout also includes an enamelling line consisting of 3 Creadigit BS systems for high definition digital printing and the Rotocolor system for print decoration.
The new plant, scheduled to be up and running in 2017, is devoted entirely to the production of porcelain stoneware with sizes up to 1.6 x 3.2 m and thicknesses ranging from 6-20 mm.
The project was studied by System to meet the growth objectives of Lioli Ceramica on international markets. The company aims to market high-quality products with the goal of reaching outside the domestic market and arriving in the United States and Europe.
Thanks to System technology, Lioli Ceramica will produce large formats both for traditional uses, including floor and wall coverings, and for innovative applications such as rainscreens and designer laminates for kitchen countertops.
Creadigit and Rotocolor are used to perform the decoration of the ceramic surfaces. These state-of-the-art technologies recreate each graphics detail with extreme precision and at high definition at 400 DPI, such as the reproduction of precious natural stones.
«The project for the plant studied alongside System,» commented Lioli Ceramica, «is based on process innovation. We are aiming for designer ceramic products with guarantees of the quality and product of the line.»